National Chemicals is proud to re-introduce our Q.A. Concentrated Solution, which has demonstrated effectiveness against viruses similar to SARS-CoV-2 virus (COVID-19) on hard, non-porous surfaces. Therefore, Q.A. Concentrated Solution is approved by the CDC for use as directed against Human Coronavirus. (Refer to the CDC website and the EPA website for additional information, page 13)
Q.A. Concentrated Solution is easy to use, and each bottle produces large quantities of proven disinfecting solution for a wide range of cleaning and anti-microbial applications. Each bottle of our Q.A Concentrated solution produces 21 gallons of cleaning solution, or 0. 48¢ per gallon, and is immediately available to households for purchase online.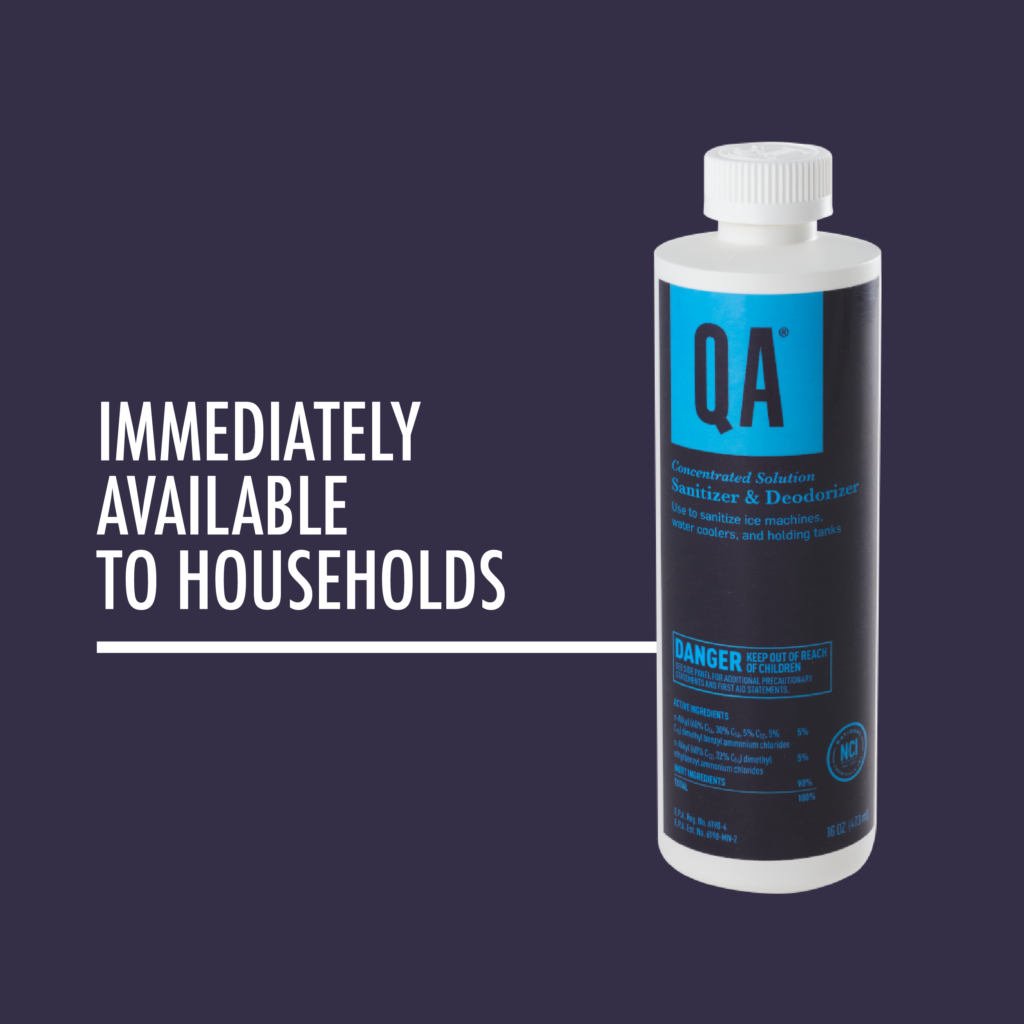 Murl Landman, President of National Chemicals, shared "As a multi-generational family-owned American business, we are committed to making our products available to support the global effort to contain and eradicate the Coronavirus worldwide. My team and I will continue to balance high-quality products, reliable safety guidance, and outstanding service to benefit our customers during this pandemic."
Landman continued, "In order to ensure the widest availability to those that may be sheltering in place, we are working closely with delivery partners to assist our effort to quickly supply households across the U.S."
In a rapidly escalating global pandemic, as of 9:00 am EDT on April 16th, 2020, the number of confirmed cases of coronavirus infection was over 2,050,000 with almost 141,000 deaths reported worldwide.*  
In infected individuals, COVID-19 symptoms may develop within 14 days of exposure and include: fever, coughing, and shortness of breath.
The best ways to protect yourself and those around you from infection are:
Washing or sanitizing your hands frequently and thoroughly;
Avoiding touching your face with unwashed hands;
Avoiding close contact with people who are sick, sneezing or coughing;
Coughing or sneezing into a tissue or your elbow;
Staying home when you are exhibiting symptoms or have been exposed;
Cleaning and disinfecting surfaces and objects that people frequently touch. And this is where NCI's powerful Q.A. Concentrated Solution comes into the picture.
For commercial supply partners, 32 ounce sizes of Q.A. Concentrated Solution are available in cases of 3.  To sign up for a wholesale account, click here. Each bottle makes over 42 gallons of disinfecting solution, and case quantities will be limited per transaction to insure multi-channel availability.**
To accommodate every customer, and ensure orders are processed quickly and fairly, all transactions for Q.A Concentrated Solution must occur on the National Chemicals website at www.nationalchemicals.com.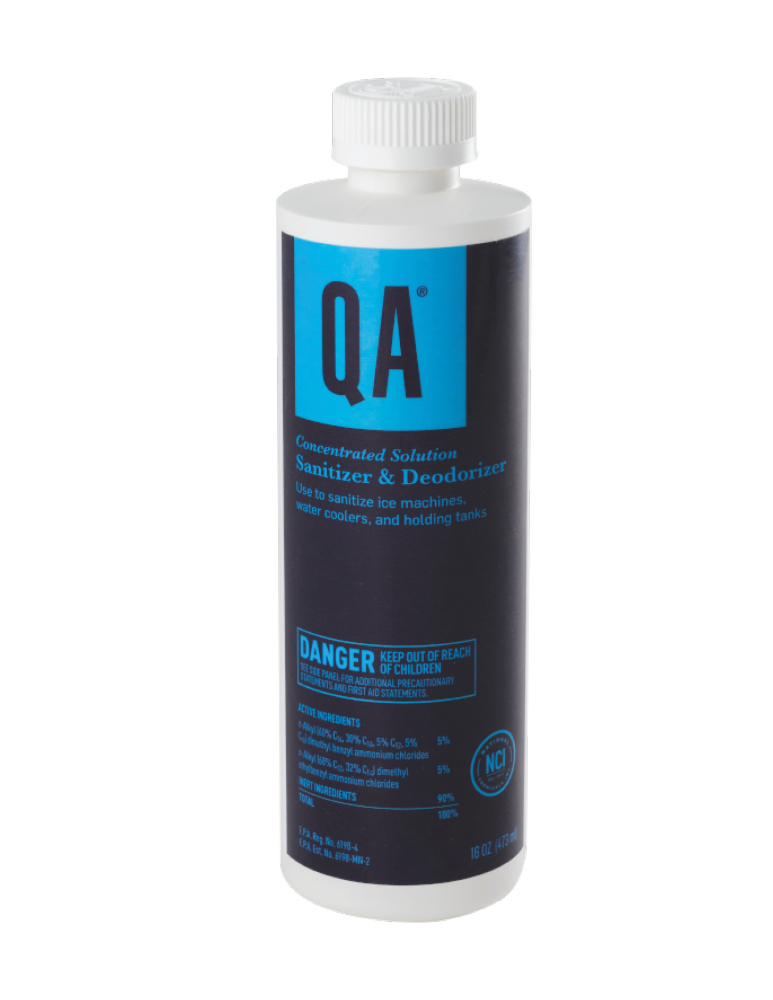 11011 Q.A.® Concentrated Solution
Highly concentrated. Use on most hard, nonporous surfaces: floors, walls, bathrooms, cabinets, plastic, stainless steel, porcelain, metal, and ceramic.
1 Bottle makes 21 Gallons of Disinfectant
Q.A. Concentrated Solution from National Chemicals, Inc. has demonstrated effectiveness against viruses similar to SARS-CoV-2 virus (COVID-19) on hard, non-porous surfaces. Therefore, Q.A. Concentrated Solution can be used against SARS-CoV-2 virus (COVID-19) when used in accordance with the directions for use against Human Coronavirus on hard, non-porous surfaces. Refer to the CDC website at www.cdc.gov/coronavirus for additional information.
* Source: Johns Hopkins University & Medicine https://coronavirus.jhu.edu/
** Availability, quantities, pricing, and terms are subject to change without notice.
---
About National Chemicals, Inc.National Chemicals, Inc. (NCI) is a company obsessed with cleaning chemistry for 80 years, earning the trust of consumers, business owners, distributors and global enterprises alike. Now in its third generation of leadership from the Landman family, National Chemicals started manufacturing and selling a line of detergents and sanitizers used for washing glassware in bars and taverns. Today, in addition to making a proprietary line of products, NCI provides on-demand production and packaging expertise for a variety of third-party cleaning brands in the U.S., Canada, and Mexico. To learn more, visit www.nationalchemicals.com.